IACC Events in 2023-24
DETAILS COMING SOON
Mehregan Festival


 

Yalda Night


Chaharshanbe Suri


Norooz Gala


Sizdah be-dar
ANNOUNCEMENTS
IACC College Scholarship Winners 2022
IACC proudly announces the winners of the 2022 scholarship program as follows:
Sam Dosi
Arshia Reza Pessaran
Andrew Nokhodchi
Neema Owji
Nikki Owji
IACC College Scholarship Program 2022
Among its services to the Iranian-American community, the IACC is proud to have a college scholarship program.  This year again, IACC is grateful for more generous contributions from its munificent supporters toward IACC's college scholarship program.  Therefore, we are once more able to award five scholarships to qualified students, and we keep our awards to $2,000 per awardee. The application deadline to take advantage of this opportunity is August 1st, and is fast approaching.  We invite all interested students to visit our website and learn more about the program.
Application Deadline: Aug. 1, 2022
For details, please follow instructions found here.
2022 Board of Directors
IACC is thrilled to hereby announce the 2022 board of directors. To learn more about each of our board members, simply follow the View Bio link below each member.
Norouz Tickets are Now Available for Sale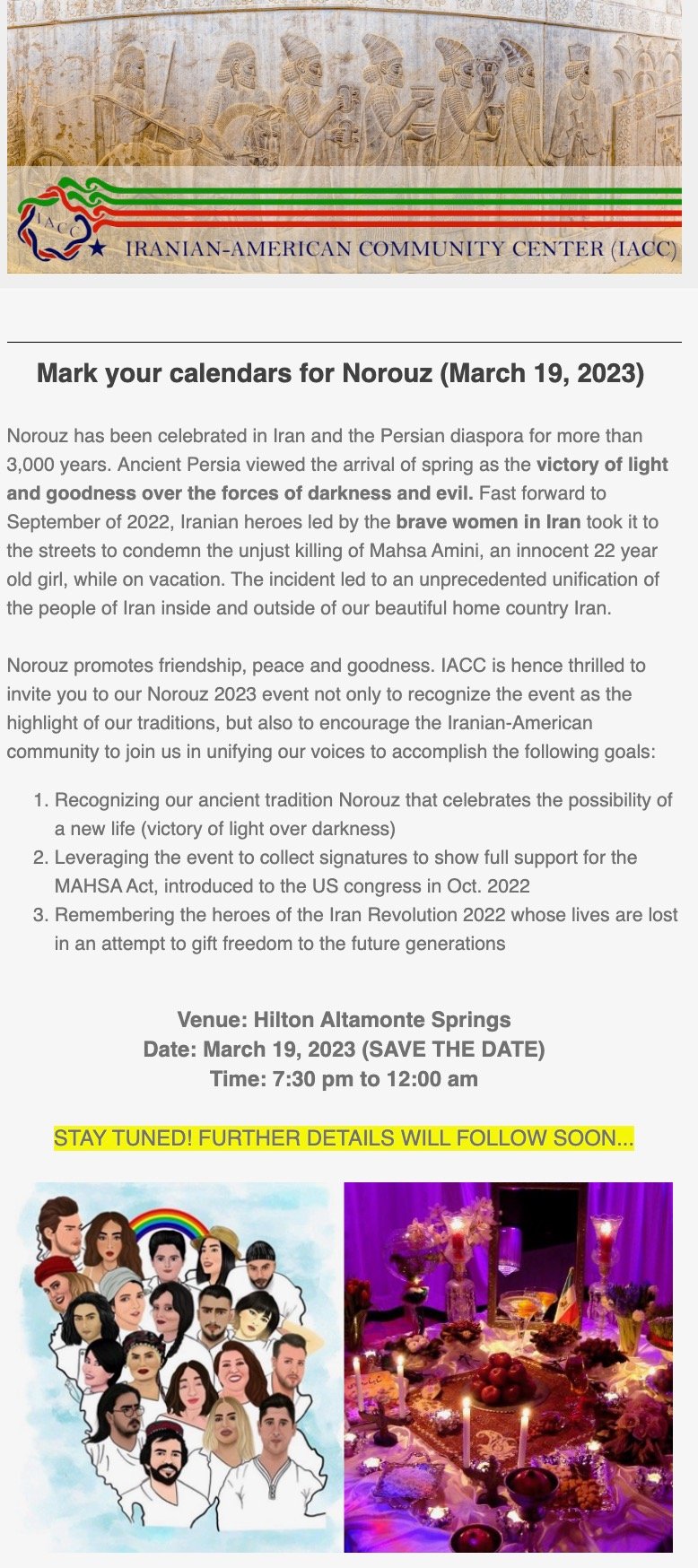 Happy Thanksgiving!
JOIN OUR EMAIL LIST
Want to be notified when we have news for you? Enter your email address and name to be the first to know.